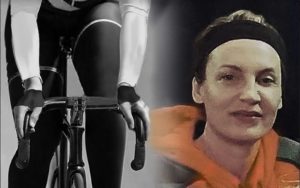 'Fitness Is Not a Fad, It's a Lifestyle'
 Born in Frankfurt/Germany
 Training NCO, US. Army (6yrs)
 Fitness Badges for maintaining max. PT scores
 Cycling Instructor Les Mills certified, 2011
Working out makes me happy, motivates and relieves
stress. I like to share my experience and find it more
rewarding training together. There is a workout for
everyone, every age and health level. You just have to
find what fits you and your body. Building friendships
while building muscles, is my motto.