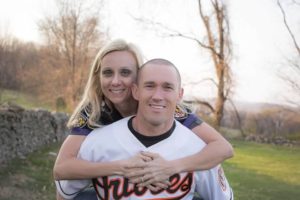 Founded by Matt & Kelly Backert, Kore Bootcamps opened in the fall of 2017. Kore is decidated to helping individuals improve their lives through fitness. With over 20 years of combined fitness industry experience, Matt & Kelly's shared vision of fitness and desire to help others has become their life work.
"After spending many years in commercial gyms and working with a wide range of clients we identified that most people don't achieve theirs goals because of lack of time, insufficient funds, and/or limited knowledge on what to do. Kore strives to provide high quality health and wellness services that are both convenient and affordable."
Kore is built on providing a fun, high quality fitness experience. We want all of our customers to feel better when they leave then when they arrived. Kore Bootcamps is the perfect place to get an incredible workout and meet great people!