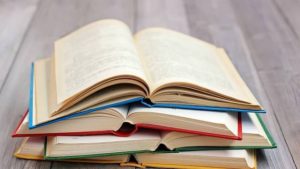 WHAT'S NEW? WE GOT NEIGHBORS!!
Capricho's Books! Opening up in the Armory Market Place! Come to the grand opening August 18, 2018.
Ever wonder what to do when you're not at Kore? Are you tempted by Netflix?
Understandable! But did you know that reading can keep your brain active and help prevent memory loss, dementia, and Alzheimer Disease. Reading is an important and healthy way to keep our brain active and functioning as efficiently as possible. At Kore we not only care about your physical health but your mental health as well. Both combine to create healthy habits and a healthy lifestyle!
Try this swap! Instead of spending 2 hours of Netflix in your free time, try 30 minutes of Netflix and 90 minutes of reading! To get you started we asked our instructors for their favorite down time books!
Cary: "Anything James Patterson!"
Kelly: "A Return to Love: Marianne Williamson, May Cause Miracles by Gabrielle Bernstein, Daring Greatly by Brene Brown"
Jenn B: "The Great Gatsby and To Kill a Mockingbird for classics, The All Souls Trilogy for fun, The Yamas and Niyamas for self discovery"
Eric: "The Power of One by Bryce Courtenay, Hard Rain by Barry Eisler (Part of the series of the character), anything by Carl Hiaasen or Lawrence Sanders' Archy McNally Series, Blink by Malcolm Gladwell, The Wave: In Pursuit of the Rogues, Freaks, and Giants of the Sea by Susan Casey"
Emily: "City of Bones by Cassandra Clare, Brain On Fire by Susannah Cahalan"
What's Your Favorite Book???