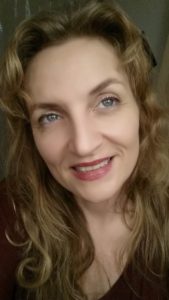 MEET ANET!
Newest cycle instructor at Kore! We asked Anet a few questions about herself to share!
1.) How long have you been teaching?
As far as teaching fitness exercises, I have done that in the Army starting 1998, mostly bootcamps and team running. I started teaching indoor cycling in 2011 after a foot injury that prevented me from running for a while.
2.) What's your favorite thing about cycling?
It's a non injury prone exercise for any age and fitness level with high cardio intensity.
3.) What's a fun fact about you? I hated the first 2 cycling classes I took and never wanted to take another one again.
4.) What's your favorite thing to do?
Be positive and motivate myself and people around me 🙂
5.) What's one thing you want people to take away from your classes?
That maintaining fitness is a fun and healthy life style choice.
6.) Do you teach anything else?
I have taught a lot of bootcamp classes and am working on my yoga certificate.
7.) What are some artists you like to put on your playlists?
Rihanna, Pink, Outkast, Katy Perry, Rudimental, Kesha, Lady Gaga, Marvin Gaye, Charlie Puth, Justin Timberlake, Lil Jon, Taylor Swift, Ed Sheeran, Sia, UB40…
Looking to jam out while you sweat? Try Anet's class! Her energy makes you want to work even harder! We look forward to seeing you:)