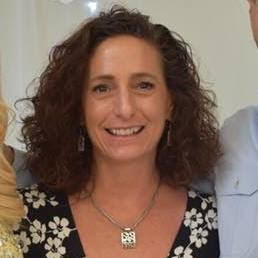 We wanted to give a shout out to a "Newer" Member here at Kore and someone who works so hard! Christine Weller!! She has already reached 50 classes (probably over 60 now) and started in late March! So Proud of her!! We wanted to find out more so gave Christine a few questions to answer. Thanks Christine we are SO Happy you are a Member & are feeling so Great!
1. What brought you to Kore?
I had been going to another Bootcamp once or twice a week, but the classes were erratic and pricey. I wanted more. More classes, times that fit into my schedule, and a reasonable cost. So I did some searching and found Kore. The free St. Patrick's day class made it easy to try it out. After 1 class I dove in and committed for a year. Best decision EVER!
2. What would you say to people that may be afraid of trying out a class?
Just do it! I was instantly comfortable, it's such a welcoming environment. I love that the ages range from college students to grandparents. Every class is super high energy and the staff is incredibly motivating. You never feel self conscious, it's more of a "we're all in this together" kinda vibe.
3. How does working out/working for Kore make you feel? How has it benefited you?
I feel amazing! I feel strong and healthy. My cardiovascular health has improved a ton, I can't explain it, but I love how it feels to breathe. Weird, I know :-).
Oh, and now I can lift that 57 lb bag of dog food like a boss, hahaha!!
4. What do you love most about Kore?
Hard to pick one thing. The number of classes and convenient times. Makes it easy to fit in as many workouts as I want a week. The TRAINERS! They keep it interesting, keep you motivated, push you to do your best and offer modifications when needed to keep you moving. The newsletter, the challenges, the special classes/events… Kore makes fitness fun. It's not just a 45 minute class, it's a community with a positive focus.
5. How do you stay motivated to keep coming?
I look forward to classes! You never know what you're going to do, which makes it exciting. My biggest motivation is how I feel. I feel fit and I love it!