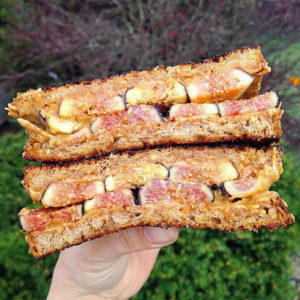 5 TIPS ON HOW TO EAT YOUR WAY TO RESULTS
1.) FAD DIETS DON'T WORK
Fad Diets are a "quick" fix targeted at people who want to lose weight without exercise. These fast results usually come in an expensive form of restriction than a binge fest causes weight gain to come back plus more. Don't fall into the fad diet trap. What really needs to happen is you need to eat the right foods and exercise! The formula is simple, it just comes from practice and dedication.
2.) YOU DON'T HAVE TO STOP EATING!
Eat more! But change your diet! Involve more whole foods! What the heck is whole foods?! Well whole foods are vegetables, fruit, whole grains, plant proteins, dairy! Try new foods, find what you like and what you don't like. Hate quinoa? Don't eat it! Love blueberries? Eat them! Everybody is different this is YOUR time to experiment. Want another quick tip? Fill your belly with fiber! Fiber will make you feel FULLER for LESS calories! Some foods high in fiber include: Legumes, Avocados, Sweet potatoes, whole wheat pasta, berries, & oatmeal! Remember restriction gets you nowhere!
3.) FIND YOUR OWN UNIQUE WAY
No two people are the same…so why should "diets" be? If something worked for your brother, cousin, uncle..whoever… doesn't mean it's your path! In order to stick to a healthy lifestyle YOU have to be happy. So just because someone else has success with eating certain foods doesn't mean thats YOUR path. Find ways you enjoy healthy eating!
4.) LOOK AT NUTRITION LABELS
A lot of times we just put things in our grocery cart without really even knowing whats in them. Find out whats in your food! Look at the nutrition label and examine to see if its a nutrient dense food. What does this mean? It means look for foods that are high in vitamins & minerals, lean proteins, and healthy fats. Quick tip on how a label can tell you this: look at the Daily Percent Value. If a category is labeled as 5% or less than it is "low" in that category. You should want your: cholesterol, saturated fat, added sugars, and sodium labeled as 5% or less. If a category is higher than 20% than it is "high" in that particular category. You want your dietary fiber, vitamins, and minerals 20% or higher!
5.) BE ACTIVE!
Healthy eating will get you very far! But our bodies were meant to move. Being active doesn't mean high intense exercise either. It means making an effort to move more throughout your day. Whether thats taking a walk, climbing the stairs, parking your car far away, or even a quick circuit at home. Being active is an important part of a healthy lifestyle. Make small adjustments in your life to see big changes. It takes discipline but results will follow.
Here at Kore we are dedicated to helping YOU find your healthy way of living. If you're interested in hearing more contact Kelly Backert: (443) 640-5274 for more information on her Weight Loss Program.