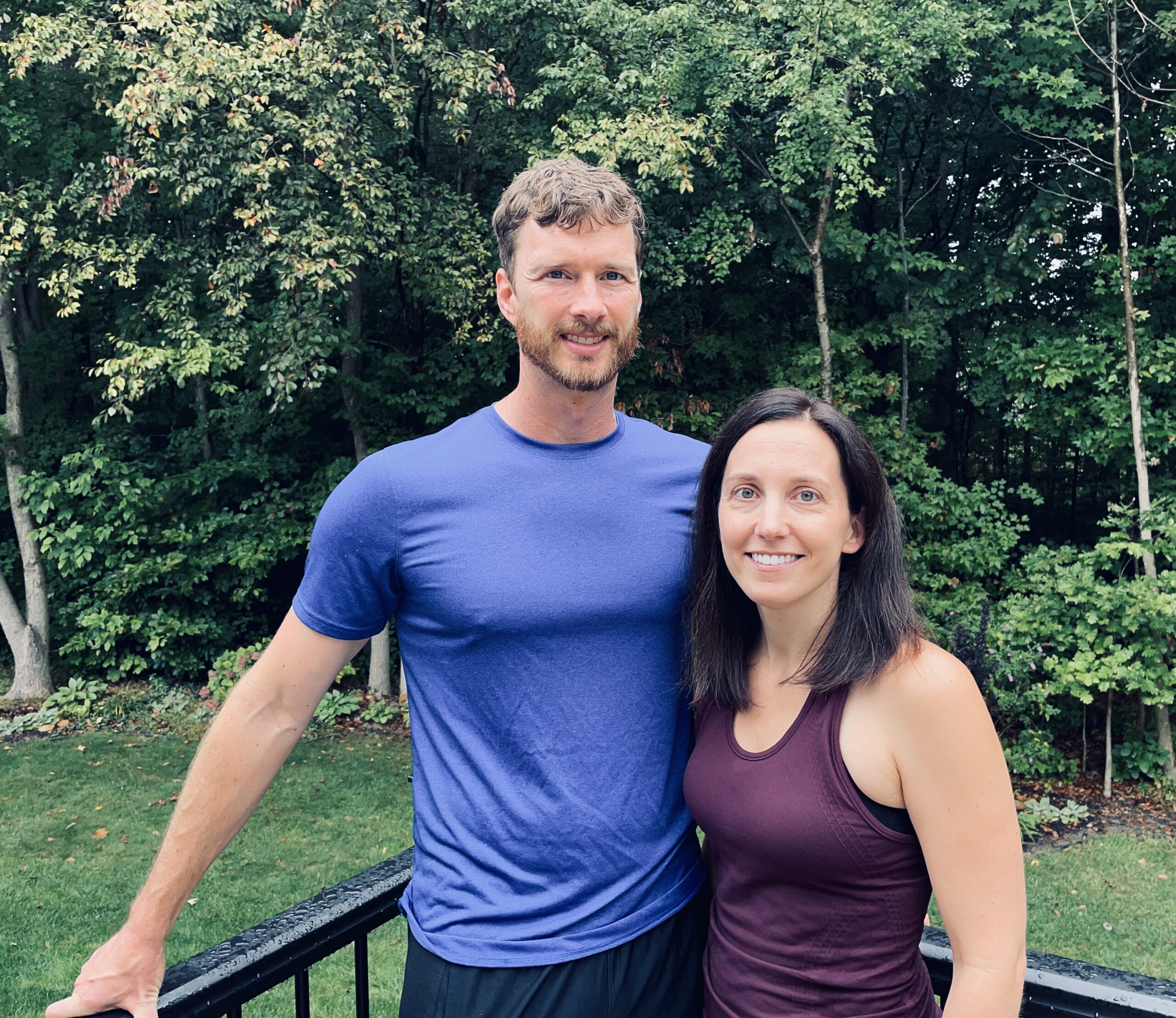 What brought you both to Kore? 
Jannell: I started taking classes years ago with Kelly at the Y.  I cancelled my membership there after having kids, but when I got back into working out outside the house I did her bootcamp classes at an elementary school parking lot.  Then I wanted to continue with her when she opened Kore.
Josh: I had taken classes on APG with Kelly and Cary for a while.  When the gym shut down for COVID, I quickly joined Kore because I need people yelling at me when I workout.
What keeps you motivated to keep coming? 
When we workout regularly, we both feel a lot better and sleep better.  It's also encouraging to see yourself get stronger and fun to get to know the people in the classes with you.
Do you guys encourage each other when you workout? Or do you get competitive? 
We do encourage each other to workout.  We both do what we can to make sure the other person can get their workouts in.  We're also a little competitive when we workout together - telling the other one they are going slow or could be lifting heavier weights 🙂
How does working out at Kore make you feel? How has it benefited you? 
Kore was so vital in keeping us sane during the first year of COVID.  It was rough when we were both working at home and the kids were doing school at home.  But knowing we had our workout time and a break from doing the same thing day after day after day, helped us mentally SO much.
What (each of you) do you love most about Kore? 
Jannell: The instructors are amazing!!!  I am not self motivated enough to workout well on my own.  I need someone to push (yell at) me to do more or go faster than I think I can.
Josh: I like the great group of people at Kore and I also really enjoy the convenience of the virtual workout option.
How do you feel Kore can benefit other people even if they are hesitant to try? 
Getting into a regular exercise schedule throughout the week helps you feel your best and handle stress better.  And it's a great group of people to spend time with!